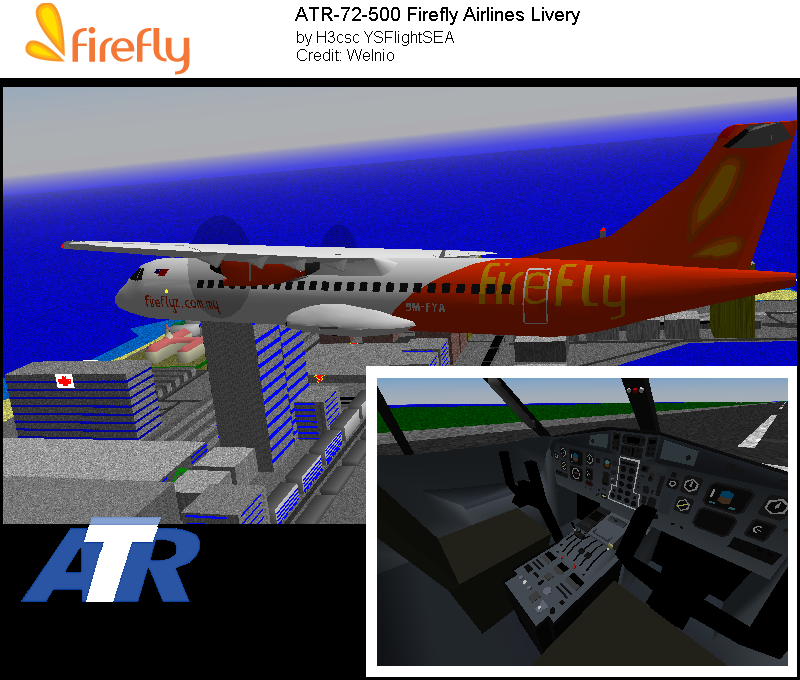 Firefly Airlines ATR-72-500
Firefly is a community airlines of Malaysia whichi s a subsidiary of Malaysia Airlines. Currently it's operating ATR-72-500 and Fokker 50. This ATR-72-500 registration number 9M-FYA is the first ATR-72 delivered to the Firefly fleet.

The base model is done by Welnio, I repainted it and gave it a new, more detail cockpit.